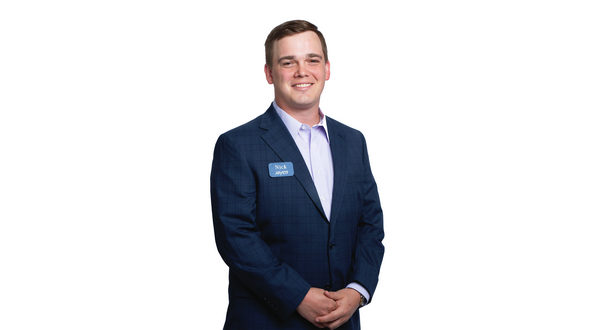 Nick reynolds

Arvest Bank is pleased to welcome Nick Reynolds to Mountain Home. Reynolds will be commercial banker and vice president.
Reynolds joined Arvest in 2013 as part of its internal audit leadership development program and has held various positions at Fayetteville since 2015. At Mountain Home, Reynolds will manage large secured and asset-based credit loans, lines working capital credit and cash flow opportunities. He will also be responsible for the development of commercial relations and business development, among other responsibilities.
"We couldn't be happier to have Nick join our team," said Sally Gilbert, president of community banking for Arvest at Mountain Home. "I have no doubt that he will be a perfect fit for our growing community and that his knowledge and expertise will be of great benefit to our clients. "
Reynolds graduated from the University of Arkansas with a degree in Finance and Economics and recently graduated from the Fayetteville Leadership Program at the Fayetteville Chamber of Commerce. He and his wife Cate have two sons.
WebReadyMT Powered by Ready for the wire® INS
392798200
Mozilla / 5.0 (Macintosh; Intel Mac OS X 10_14_6) AppleWebKit / 537.36 (KHTML, like Gecko) Chrome / 83.0.4103.116 Safari / 537.36
d81c0c7d583ea9b2097a7903f34565309a308454
1